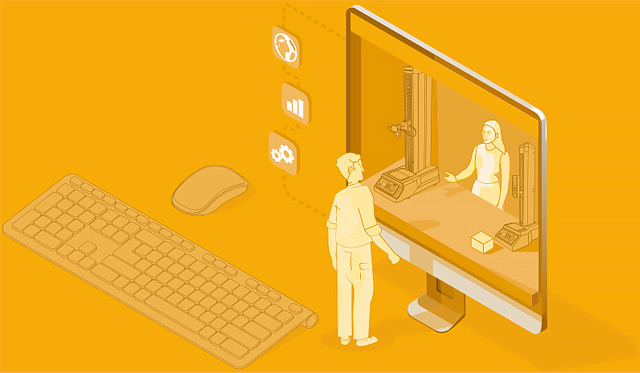 Demonstrations online and at your site
Our technical sales engineers can provide demonstrations of our test equipment either online or at your site - let us help you find the best testing solution for your requirements.
You can even send us your samples and our team will get prepared so we can test your own products during the demonstration.
Get in touch to discuss your requirements and arrange a demo or training session.
OmniTest™ 5.0 Operation and Installation Manual