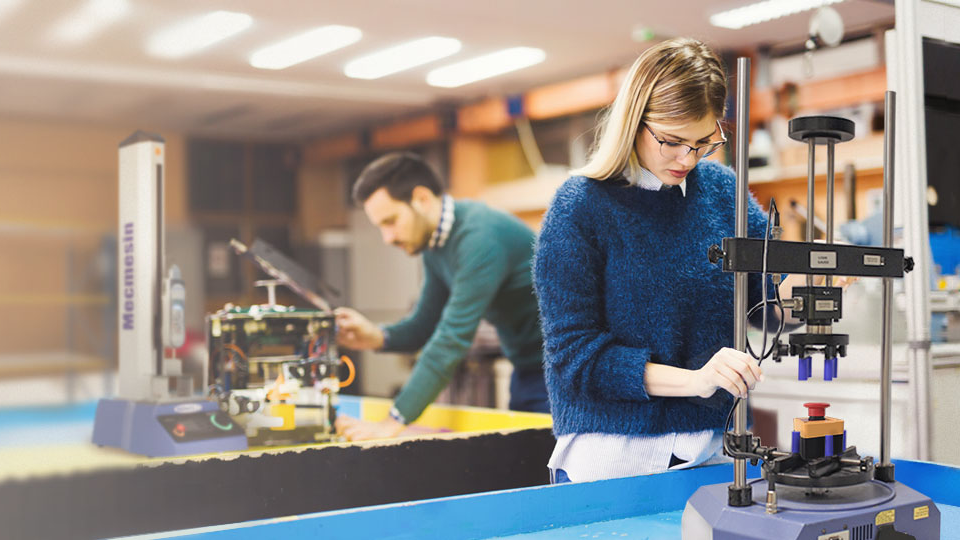 A leading provider of force and torque testing solutions
Mecmesin design and manufacture force and torque testing machines for evaluating the mechanical strength of components, products and raw materials across a wide range of industries.
What we do
From easy-to-use, hand-held force and torque gauges to software-controlled tensile testers and torque systems, we have the solution for your tension, compression and torque testing requirements.
Guarantee consistency in your manufacturing
Accurately test to international standards and industry specifications
Increase your productivity and achieve lean manufacturing goals
Reduce wastage and material costs
For over 40 years Mecmesin has been delivering solutions for force and torque measurement applications, including tension, compression, shear, flexure, adhesion, peel, friction, tear, weld strength, crush, top-load, torque and closure testing.
Customised testing equipment and fixtures
Mecmesin testing systems are highly versatile and we specialise in conquering force and torque testing challenges of all sizes.
Our engineers can design and build solutions to meet your exact testing requirements, including grips, fixtures, modified test stands or bespoke test systems.
Image
Image
Image
Image